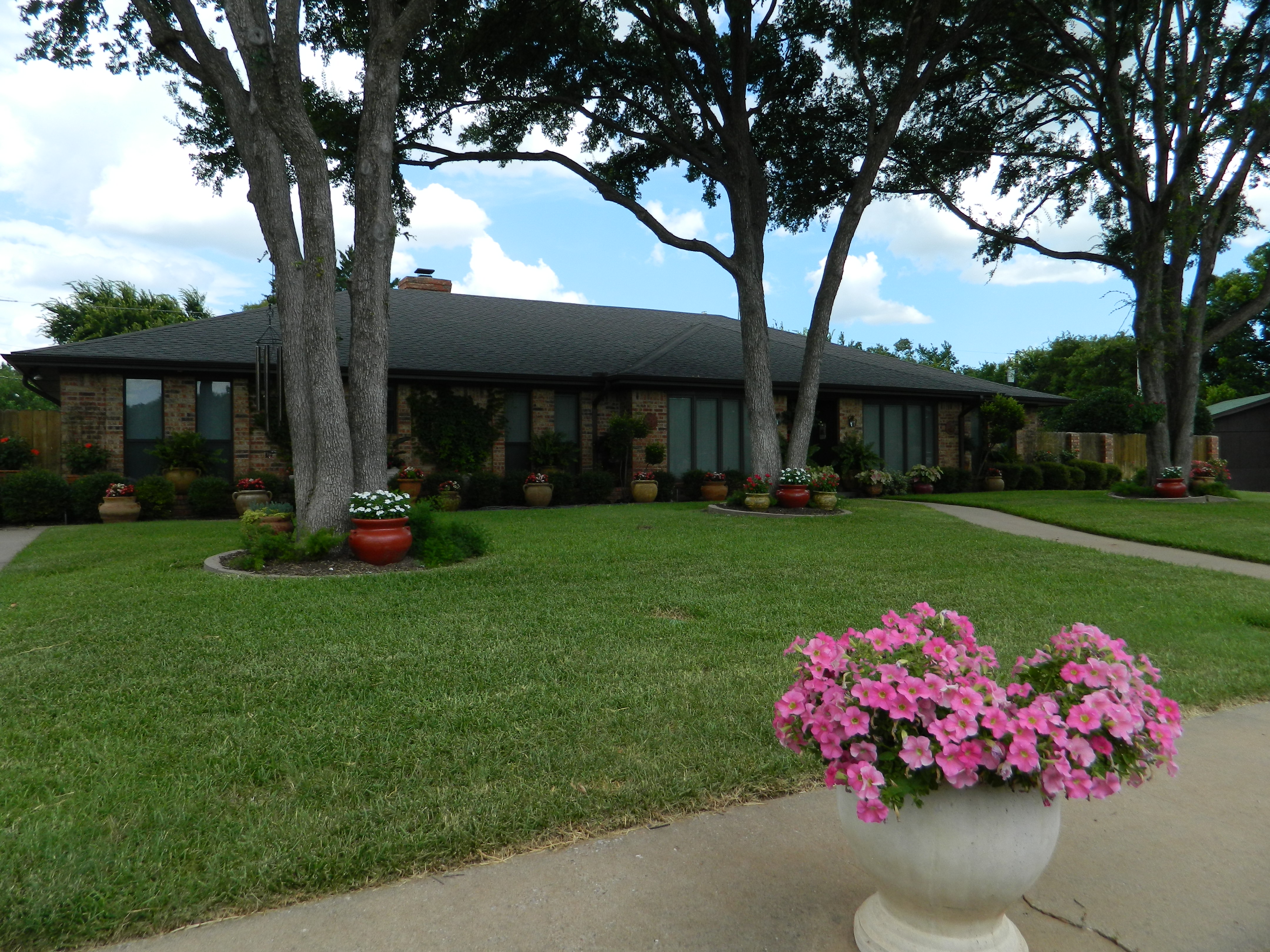 View All Tanglewood and Tanglewood Hollow Listings
Amenities:

Lake properties

Pet lovers paradise

Natural scenery

Relaxing neighborhood
Tanglewood and Tanglewood Hollow
---
Located just off Seymour Highway, the land comprising the Tanglewood and Tanglewood Hollow Additions was originally part of the Ed Waggoner Ranch. The original development was led by Walter Nelson and a company known as Wichita Falls Tanglewood Development Company. Other prime developers, especially in Tanglewood Hollow, include Marcliff Properties (owned by Cliff and Marge Henderson), SACO Venture (owned by Robert Seabury and George Adams), and RJ Wachsman Homes.
Tanglewood got its name from the way the trees, vines and briars grow. The Hendersons named two of the streets after their sons Craig and Grant (Craigmont and Grant's Glen) and Lisa Lane for their daughter. Other streets in Tanglewood are named for Texas rivers such as Brazos, Leon, Bosque, Paluxy and Navasota. Waggoner Circle was named for the Ed Waggoner family.
Development of the neighborhood began in the 1960s. Most of the homes were built by 2005, though a few lots remain available. Single-story, two-story, split-level, and zero-lot-line homes are found in the neighborhood.
Tanglewood Hollow also has two man-made lakes adding to the quiet, country-style living. Tanglewood and Tanglewood Hollow are neighborhoods where homeowners love to walk their pets, visit with neighbors and enjoy the beautiful scenery. Homes in Tanglewood and Tanglewood Hollow range in value from approximately $110,000 to $670,000.